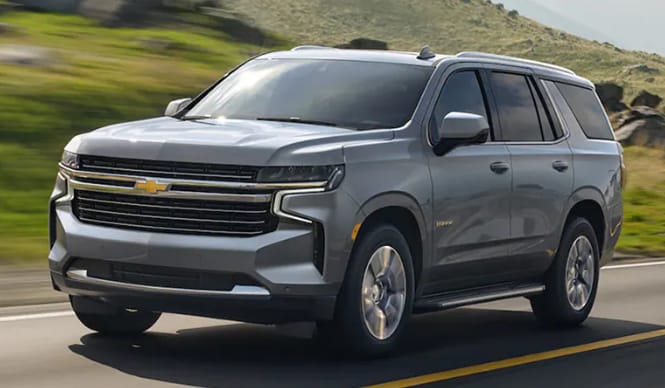 If you're looking for a dependable
used Chevy
near Kent, Chevrolet is well known for having a trustworthy Certified Pre-Owned vehicle program. From extended factory warranties to reliable roadside assistance, you can feel safe and assured when purchasing a used Chevrolet in Cuyahoga Falls from Ron Marhofer Chevy in Stow. If you're interested, our staff is ready to help you and answer any questions you may have.
Decrease Depreciation with a used Chevy
Regardless of which new car you buy, the moment it leaves the lot, it loses 20% of its value. Plus, you'll lose another 10% within the first year of owning the car. How can you avoid such a large decrease? Purchase a used Chevrolet near Akron between 1-3 years old. This is because the depreciation begins to balance out after two years. So, you'll be able to sell your Chevy, in the long run, without a large amount of loss in value.
Competitive Insurance Rates
On one hand, a new Chevy can be fun and exciting. On the other hand, the insurance rates that come with a new vehicle are not so enjoyable. When buying a used Chevrolet near Kent, you can be assured that your rates won't be so expensive. Also, all used cars, used trucks, and SUVs will almost always be cheaper than new, making for even more savings on registration and related fees!
More Car for Less
Since used cars are less expensive, there is a high chance that you will be able to purchase a used Chevy SUV, car, or truck with most of the features you want. From leather seats to the navigation system, Chevrolet is committed to helping you find a Certified Pre-Owned Chevy that you will be satisfied with. Also, feel confident knowing that used Chevy models are long-lasting and stay looking up-to-date longer today than in the past. So when you drive home with a used Chevrolet, people might think it's brand new!
History Check
Feeling hesitant about purchasing a used Chevy near Cuyahoga Falls? Ron Marhofer Chevrolet does a great job of doing a full inspection of any used vehicle before planning to sell to a buyer. If you need more assurance, be sure to check out a dependable website and get a comprehensive report of a particular car's history. Some websites that are reliable to search are Carfax and AutoCheck. In fact, Ron Marhofer Chevy provides a free Carfax vehicle history report on many of our used trucks, cars, and SUVs!
Used Chevrolet Near Akron
Be sure to stop by Ron Marhofer Chevrolet and take a used Chevy out for a test drive. Come by our Stow dealership, near Akron, Kent, and the surrounding areas to discover how you can make a used Chevy yours today! We also have used vehicles under $15,000 to better accommodate your needs. When you've found your vehicle, feel free to fill out our finance application to get pre-approved. To find out which used Chevy is best for you, contact our knowledgeable staff. Feel free to call or visit us and we will be happy to help you!